21 septembre 2011
Communiqué IFATCA sur la situation en Grèce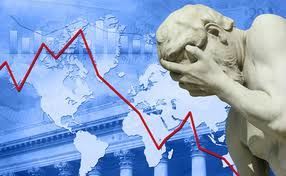 The International Federation of Air Traffic Controllers Associations (IFATCA), through its Greek member association GATCA, understands that the Greek government intends to further cut the employment terms and conditions of Greek Air Traffic Controllers (ATCOs) as it continues to battle with the Greek economic crisis. Greek ATCOs have already suffered substantial cuts in their salaries, and are now under threat of being reclassified as administrative workers.
Air Traffic Control is not an administrative function. It is a highly specialised and demanding profession requiring unique skills. This has been recognised by the International Labour Organisation (ILO), an agency of the United Nations. Whilst sympathetic to the plight of the Greek economy, IFATCA cannot condone the arbitrary reduction in conditions of employment for such a specialised task with such significant safety implications IFATCA further understands that there is very little investment in ATC training, infrastructure and safety related matters in Greece.

IFATCA believes this can only lead to a reduction in safety for the travelling public in Greece, and will erode international public confidence in aviation safety in Greece, a nation that depends upon tourism.

In the interests of safety, professional ATC standards must be maintained in Greece. Air Traffic Controllers must be able to work free from the stress induced by uncertain employment conditions.

IFATCA calls on the Greek Government to reconsider any proposals to further reduce the employment conditions of Greek Air Traffic Controllers, and further calls for adequate investment in ATC training and infrastructure in order to meet national and international obligations.

IFATCA stands ready to assist the Greek government in understanding the unique demands of the profession and is willing to participate in meaningful dialogue about the future of Air Traffic Control in Greece.
Commentaires
Poster un commentaire